Sympathy flowers are a beautiful way to show your condolence and to farewell a loved one. As a friend or family member of someone who is grieving, you want to do your part in helping express your condolences and making them feel loved at such a sad time. When choosing sympathy flowers, you might like to consider including a selection of the flowers favoured most by the deceased, this is a thoughtful way to personalise a funeral flower.
You can use the traditional language of flowers to convey your feelings, send a meaningful message and pay tribute to the deceased. The main colour of the sympathy flower arrangement has a great meaning, each colour represents a different meaning, and it is not recommended to choose any colour randomly.
Yellow Colour Funeral Flower Arrangements
Losing a loved one is one of life's most difficult experiences, using a yellow sympathy flower arrangement will bring a sad atmosphere of luxury and respect to the deceased. Recalling the memories or nostalgia of the deceased and the remaining. But the yellow colour of the gentle sunlight helps to warm up the cold souls, dry the tears to get ahead and continue with life. Everyone who leaves also leaves behind sadness and pain, but those who stay should also be strong, try to start a new life, a new beginning. Wish the deceased reborn in the cycle of reincarnation have a new life full of energy and luck.
The yellow funeral flowers arrangement is also the most chosen today. Some yellow funeral flowers arrangement will be designed with yellow lilies, yellow roses, yellow carnations, etc.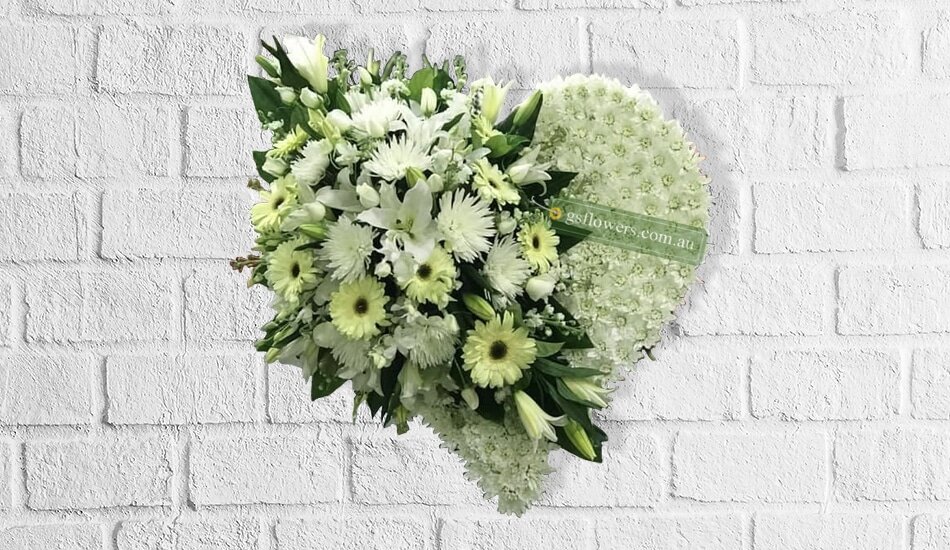 Pure Pink Colour Funeral Flower Arrangements
Everyone's life is inherently a very gentle and pure pink. Pink condolence sympathy flower arrangements are often visited at the funerals of innocent and innocent children or those who died when they were young and unmarried. Hope the deceased will be able to let go of everything on earth, go to a better place, their souls will be liberated. The pink sympathy flower arrangement will express your heart and compassion for the unfortunate person who passed away.
White Colour Funeral Flower Arrangements
White colour shows lightness and elegance but also exudes respect, elegance, and majesty. The white colour of snow, sponge, they appear by nature and gently dissolve into nothingness. So are the deceased, they have lived a full life, there will be no more entanglements, everything returns to nothingness, a white colour.
The white sympathy flower arrangement are also the most used colours, especially at Asian funerals. Pure white colour for a new beginning, wishing the deceased to soon recover and be reborn into a new and more beautiful life. Commonly used sympathy white flowers are gerberas, lilies, white lilies, white daisies, lilies, white roses, carnations, etc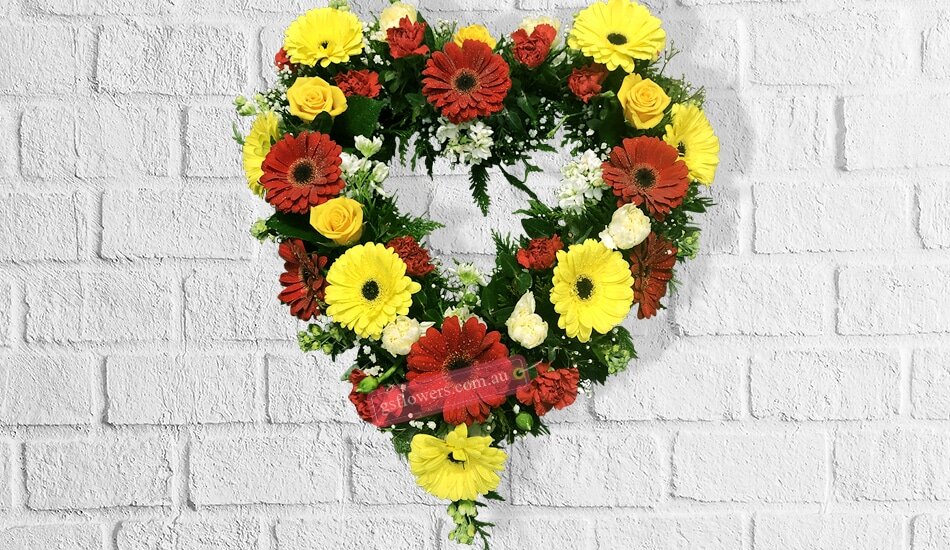 Purple Colour for Funeral Flower Arrangements
Purple colour is considered the colour of wealth and royalty, appearing in important ceremonies. A purple sympathy flower arrangement of condolence carries a melancholy message, sending a loved one off to another world, and starting another life. A purple sympathy flower arrangement sends sympathy and sympathy to those who are lePft behind in the face of traumatic loss. At the same time send love to the deceased when the yin and yang are separated.
Some purple sympathy flowers are used such as purple daisies, purple roses.
Where to order Funeral Flower Arrangements
Our loved ones cannot stay by our side forever, they have unfortunately left this world. Then, with busy work, it is difficult for families and children to arrange time to see them off. In such difficult circumstances, the flower delivery service of condolence flower arrangement to the place of loved one is the most perfect choice. convenience, saving time, effort, and money.
As mentioned above, when choosing Funeral flowers, you should pay attention to the colour, age, and gender of the deceased. In addition, you should pay attention to customs and habits, whether you are a Catholic or not, if so, it should be a funeral flower of sympathy in the shape of a cross or heart shape wreath etc…
Send your thoughts, prayers, love, and sympathy for the passing of a relative, friend or colleague, and their family. Our florist team have designed a simple Condolence & Sympathy Flowers arrangement and is ready to serve customers anytime with the best service quality. GS Flowers will deliver funeral flower wreath to Melbourne funeral venue on time, with a respectful look on your behalf. To send sympathy flowers, place your order on our gsflowers.com.au or call 03 7006 1095
All content in this article Copyright © 2021 GS Flowers unless otherwise stated.